WELCOME TO OUR MEN'S COAST TO COAST PRAYER CONFERENCE CALL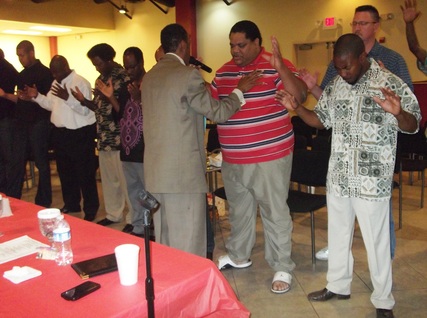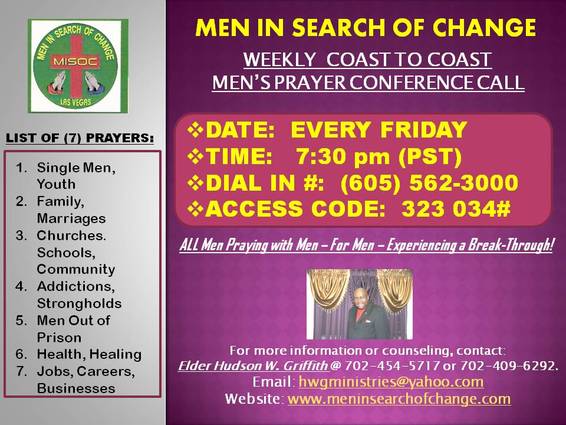 IF YOU MISSED THE OPPORTUNITY TO JOIN IN ON OUR PRAYER CONFERENCE CALL, YOU MAY LISTEN TO ANY PRAYER OF YOUR CHOICE FOR STRENGTH OR ENCOURAGEMENT. (THE DIAL-IN # IS BELOW.)

IF YOU HAVE A NEED FOR A PERSONAL PRAYER, YOU MAY CALL PRAYER WARRIOR, CHAPLAIN-ELDER HUDSON W. GRIFFITH @ (702) 454-5717.