Motivational Self-Development Professional Training Seminars

By: ELDER HUDSON W. GRIFFITH
For Booking Arrangements and Detail Information,
Please Call 702-454-5717
or email: hwg2010@aol.com.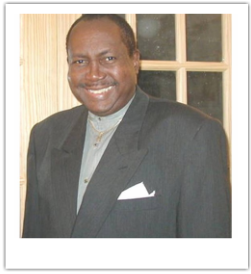 About the Trainer:
Elder Hudson W. Griffith
is an Ordained Minister originally from the Caribbean Island of Barbados, Graduate of the Haggai Leadership Institute in Singapore, Professional Seminar Trainer in Leadership, Hospitality and Relationship, Church Growth Specialist, Writer, Motivational Speaker, Certified Crisis Counselor, Founder of 'Men In Search of Change' and Host of Unite For Change Radio Program. He aspires to help participants take a deeper look at their inner self and change their attitudes toward becoming more effective Christians.
PROFESSIONAL LEADERSHIP TRAINING SEMINARS
INTERNATIONAL

YEAR 2012:

OCTOBER 21-24, 2012 - NAIROBI, KENYA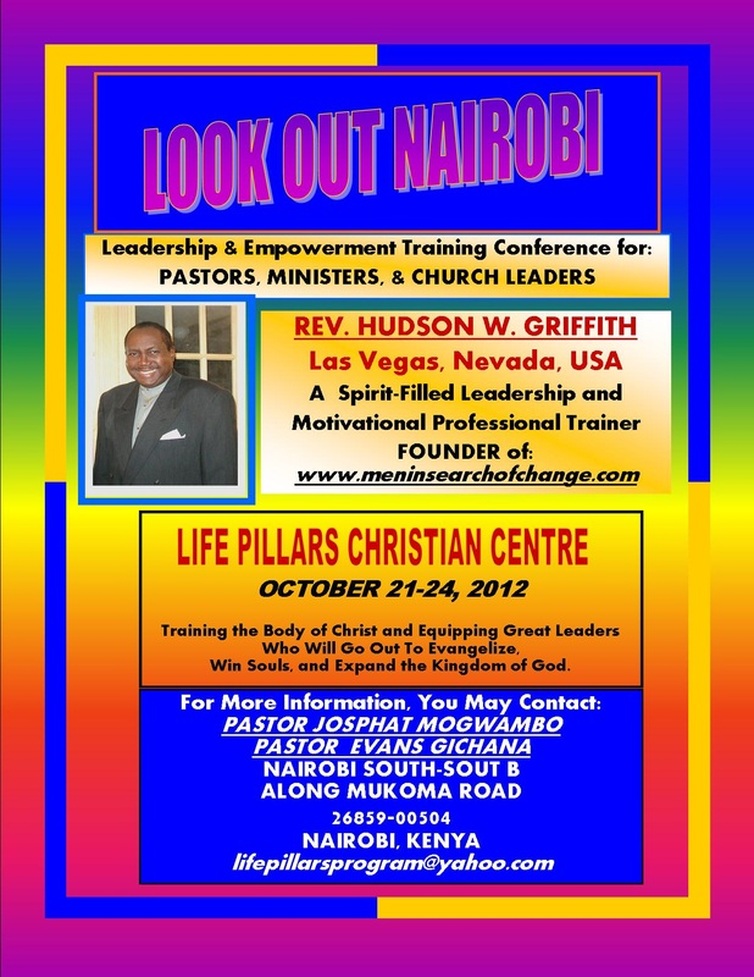 OCTOBER 24, 27, 2012 - AHERO, KENYA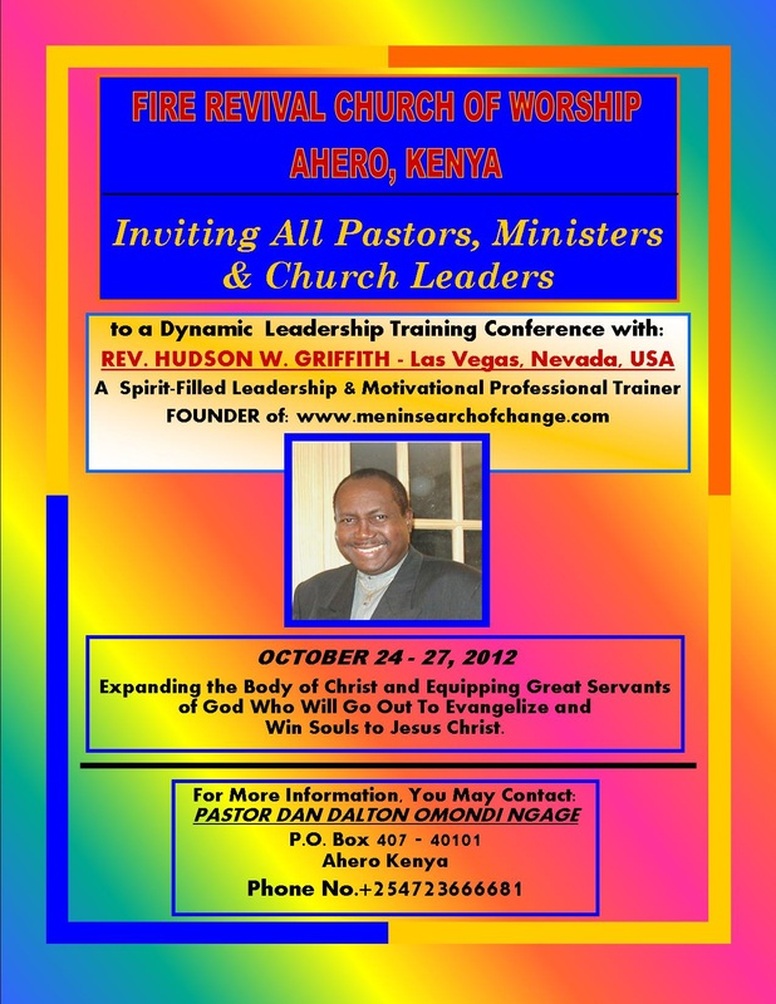 OCTOBER 28-30, 2012 - KAMPALA, UGANDA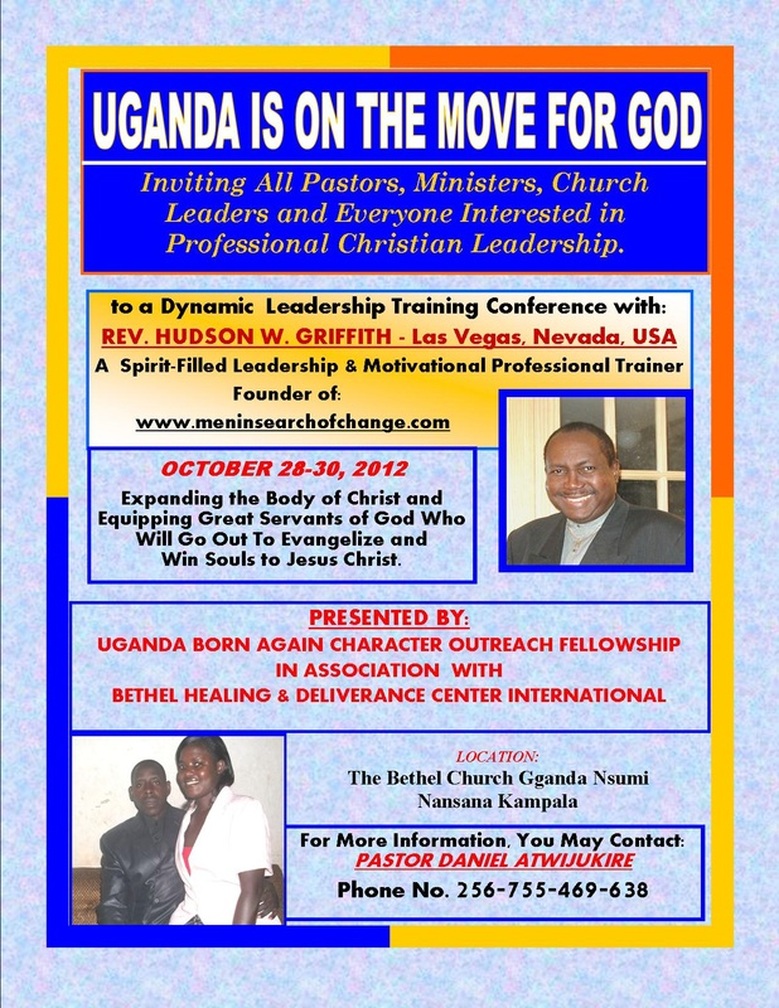 AUGUST 18, 2012 - BARBADOS, WEST INDIES (CARIBBEAN)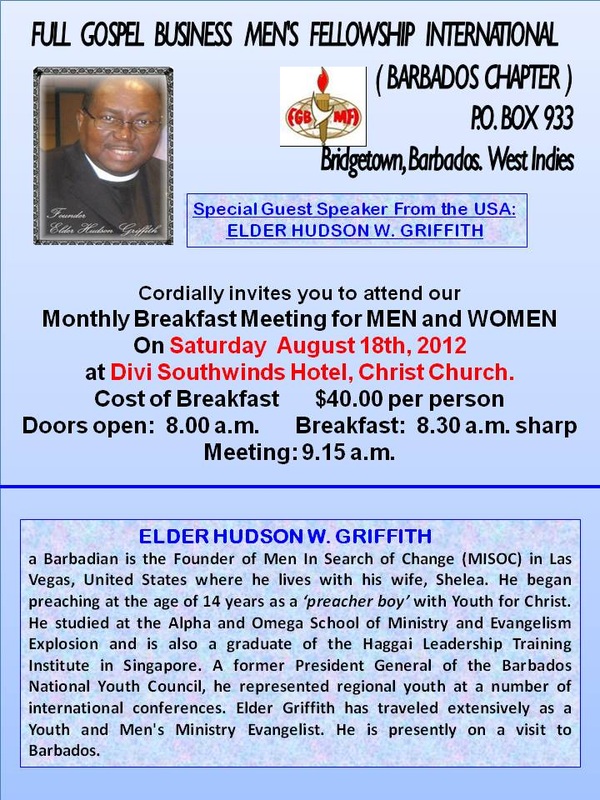 YEAR 2011:


NOVEMBER 29-30, 2011 - UGANDA, AFRICA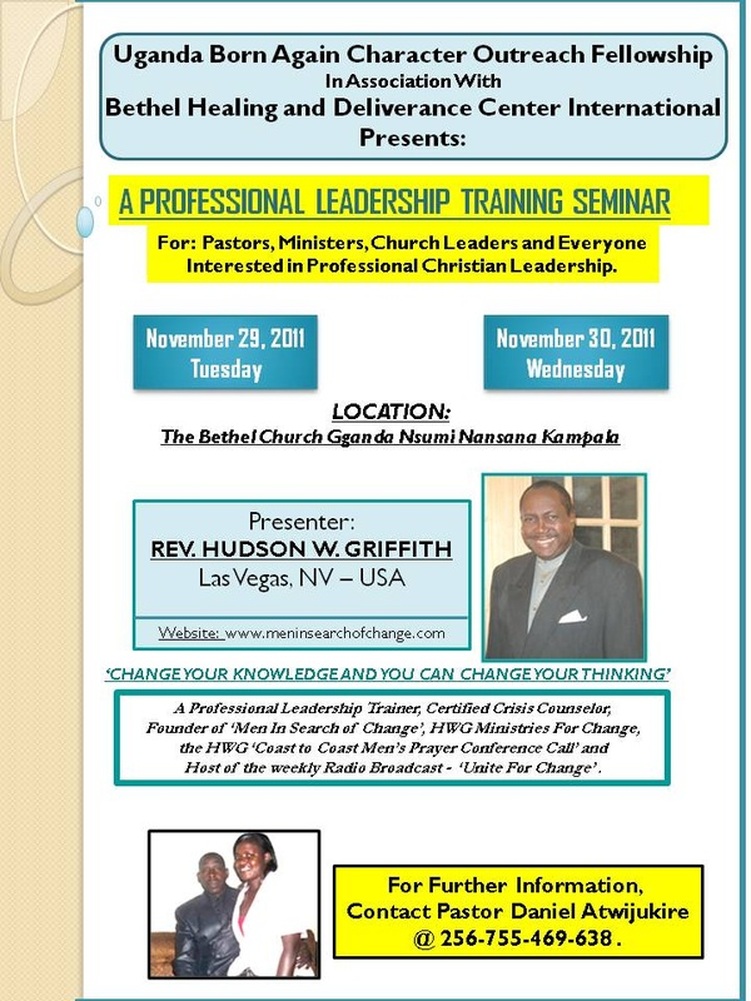 PROFESSIONAL CHRISTIAN LEADERSHIP TRAINING OUTLINES: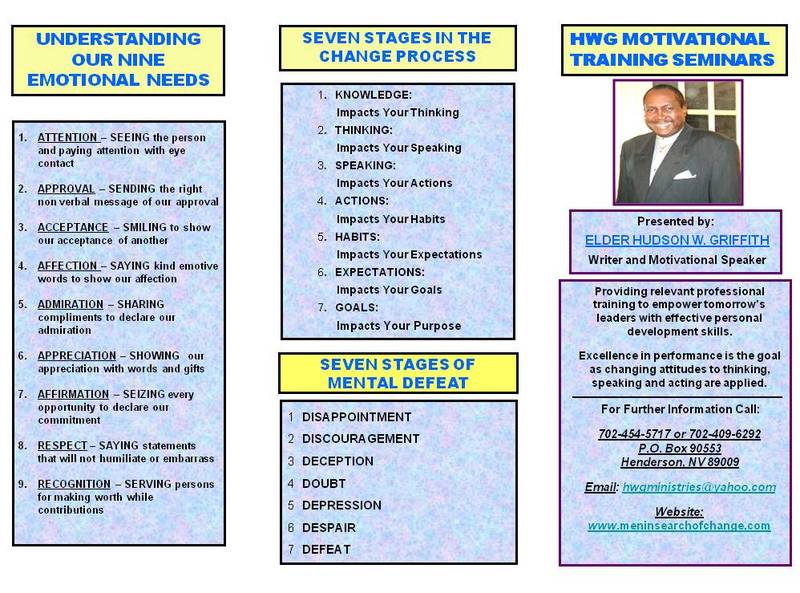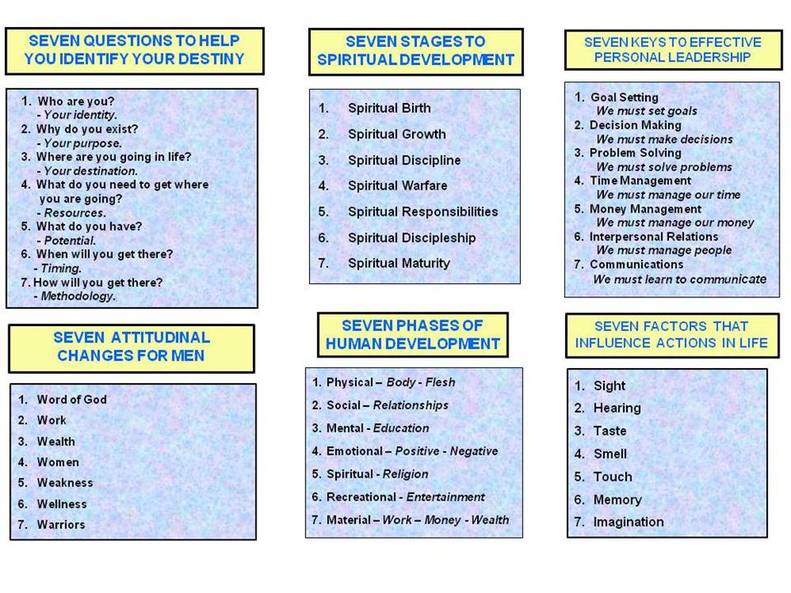 MOTIVATIONAL SELF-DEVELOPMENT TRAINING TOPICS:
1. Seven Questions to Help Identify Your Destiny
2. Understanding Nine Non-tangible Emotional Needs
3. Seven Stages in the Change Process
4. Seven Phases of Human Development
5. Seven Stages of Spiritual Development
6. Seven Keys to Effective Personal Leadership
7. Seven Factors That Influence Every Action in Life
8. Seven Stages of Defeat
9. Seven Attitudinal Changes
10. Deliverance From Addictions
CHANGING ATTITUDE MODULES:
1. Changing Attitudes for Effective Communications
2. Changing Attitudes For Better Interpersonal Relations
3. Changing Attitudes For Increased Hospitality
4. Changing Attitudes For Better Customer Relations
5. Changing Attitudes For the World of Work
6. Changing Attitudes for Effective Time Management
7.
Goal Setting and Decision Making
8. Leadership For Increased Productivity
9.
Self Discovery and Personality Analysis
10.
Self Discovery - The Road to Manhood
THE CHANGE PROCESS

It is not what you were that counts,
but what you are and what you going to be.
If you want to see change,
be the change you want to see.
If you want to change what you are getting,
You have to change what you are doing.
Change your knowledge, and you can change your thinking.
Change your thinking and you can change your speaking.
Change your speaking and you can change your actions.
Change your actions and you can change your habits.